We're all familiar with the war for attention and it looks like it keeps getting messier and more violent. Marketing experts say we're now exposed to 4.000 - 10.000 ads each day. Say what? Yup, that's a lot. So, do you want to know how to win this war? Below are our 5 tips & tricks to stop the scroll! 
Be social
This may sound very logical, but content posted on social should always be social. There are still a lot of brands that simply push their TVC on social. This doesn't work. Social content should be quick and tailor-made. Brands should always create content that is native to the platform or placement.

Talk to them
Another really good way to stop the scroll is to talk to your viewer. This makes it personal by talking directly to them and encourages interaction. We all remember how impactful it was when Frank Underwood (House of Cards) talked to the camera. This is a trick you can easily copy for your social content!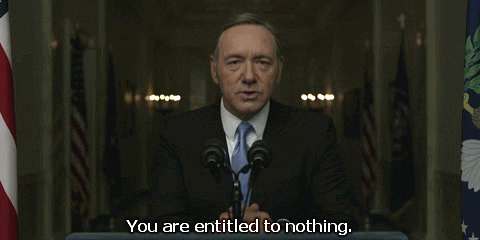 Trigger them
This one is really important for storytelling. Trigger them by keeping them guessing, make it exciting. You should keep it interesting the full time. Always ask yourself, why does my audience care? Grab your audience's attention the very first second. Give them a reason to watch the content.
Use fun text animation
On social media, you should keep in mind that your audience probably views your content without sound. A good way to spread the message is through fun text animations. Go from left to right, up and down and turn it around. Make it fun and playful. Move people by moving the text through animations.
Interact with them
I mean, it's called social for a reason. Social media is the place to interact with your customers. This can go beyond good webcare. Involve them with the creation of your content. You're making the content for your fans, so by co-creating it with them you're sure it resonates with them.  
Do you need some help to stop the scroll? Contact us! 📞